Board of Directors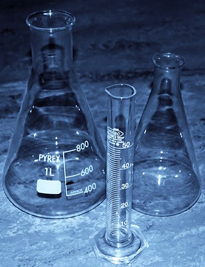 Albert R. Collinson, Ph.D, President and CEO Dr. Collinson joined Theracos in July 2009 as President and CEO. Dr. Collinson has extensive experience in the biotechnology and pharmaceutical industries and has held senior positions in large and small, public and private companies. Prior to joining Theracos, Dr. Collinson served as Chief Business Officer at Rib-X Pharmaceuticals and was formerly VP Global R&D Licensing at BASF Pharma. In addition to his role at Theracos, he serves on the board of directors for several privately held biotechnology companies.
Edward P. Amento, M.D. is Cofounder of Theracos. He previously founded Connetics Corporation (formerly Connective Therapeutics, Inc.), a public biopharmaceutical company located in Palo Alto, California, and served as Chief Scientific Officer. Prior to that, he directed the Rheumatology and Immunology program at Genentech, after serving as an attending physician in the Arthritis Unit at Massachusetts General Hospital. In 1995 Dr. Amento also founded the Molecular Medicine Research Institute, a not-for-profit research organization, to advance the understanding of the molecular and cellular basis of autoimmune and connective tissue diseases and cancer. He holds Scientific Advisory Board and Director positions on several privately held biotechnology companies.
Jeffrey W. Bird, M.D., Ph.D. is a Managing Director at Sutter Hill Ventures. Prior to joining the venture community Dr. Bird was Senior Vice President, Business Operations, at Gilead Sciences, Inc. He was primarily responsible for several alliances with major pharmaceutical companies and helped Gilead to acquire NeXstar in a $550 million transaction. His commercial responsibilities included direct sales in the US and Europe, generating $150 million in product revenue. Dr. Bird brings to Theracos significant experience in corporate agreements, product development and financing.
William M. Smith, J.D. is VP of Legal Affairs and General Counsel at Fluidigm Corporation. Before joining Fluidigm, Mr. Smith was a founder of the Biotechnology Practice Group at Townsend and Townsend and Crew, LLP. At Townsend, he focused on patent prosecution, licensing and consulting, with an emphasis on immunology, molecular biology, pharmaceuticals, and diagnostics. Mr. Smith's skills in patent prosecution, licensing and strategic portfolio planning, have been widely sought and have benefited a diverse roster of clients including Protein Design Labs, Affymax, Affymetrix, GenPharm, Pharming, and Geron, as well as several multi-national healthcare companies. He has served as corporate counsel for DNAX Research Institute of Molecular and Cellular Biology and as co-chairman of the Biotechnology Transfer Committee of the Licensing Executives Society.
Michael Hall, J.D. served as Theracos Corporate Counsel and Corporate Secretary before joining the Theracos Board of Directors in 2015. He was a partner of Latham & Watkins for 16 years prior and practiced for a number of years at Wilson, Sonsini, Goodrich & Rosati, and was a co-founder of Venture Law Group before joining Latham & Watkins. His practice was focused on representation of life science companies primarily in the medical device industry. He also represented underwriters and venture capital firms in both public and private financing transactions. He is currently General Counsel for Nevro Corp., a publicly traded medical device company and a member of the board of San Francisco RBI, a non-profit focused on sports and literacy for underprivileged children in San Francisco. Mr. Hall received his B.A. from California University, Sonoma and his J.D. degree from the University of California at Berkeley, School of Law (Boalt Hall).
SECRETARY TO THE BOARD
Jonathan Kravetz, J.D. of Mintz, Levin, Cohn, Ferris, Glovsky and Popeo, P.C., serves as Theracos's Corporate Counsel and Corporate Secretary. Mr. Kravetz is Chair of Mintz Levin's Securities & Capital Markets Practice and Co-Chair of the firm's Life Science Practice.  He has over thirty-five years of experience in the life science arena, working with private and public life science companies.  Mr. Kravetz has extensive experience in corporate finance transactions, including IPOs, venture capital transactions, M&A transactions, and other strategic agreements involving life science companies.  He has been recognized by Chambers USA as a leading Life Science lawyer and was named Best Lawyers in America "Boston Biotechnology Lawyer of the Year" in 2014.